Crescent Kitchen
2342 30th Ave, Astoria, NY 11102
Order now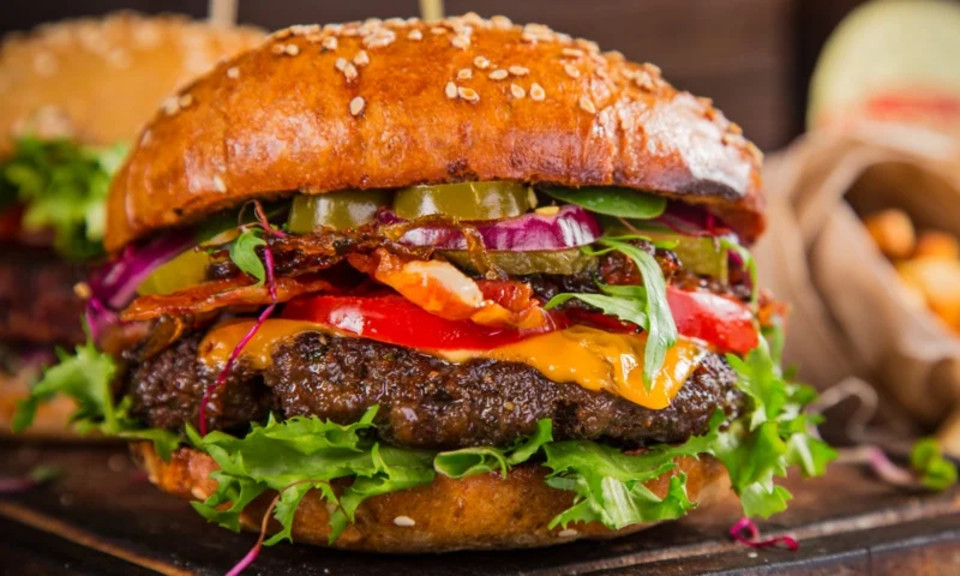 Rebecca
I've ordered from CK twice this week and I was happy both times. First time, I ordered a chicken salad platter and a steak & mushroom quesadilla. Chicken salad came with cole slaw and potato salad. Frankly, I think the potato salad was the best part, BUT all three were good. The quesadilla was awesome. The meat was fresh and not grizzly at all like some steak dishes I've had in the area. It was so good that I ordered it again today and it was even better. I also ordered the tuna melt, which was fine. I'll definitely order from Crescent Kitchen again. A solid lunch place.
mary
Whether sitting at the counter or having my food delivered, Crescent Kitchen food is unbelievably delicious. No other caf can touch it. The place is alive with warm and happy people - behind the counter and in front. One feels the "lift" the minute you step inside and this feeling stays with you all the way home.
Jessica
wish more days were new englam chowder days! they have the most amazing new England clam chowder but only on rare days so ordering soup here is like rolling the dice each time
Darius
Great food! Although the tuna salad turned out to be a tuna sandwich for 6 bucks? Not worth it! Other than that great food. Always on time. I'll always get food from here.
Ebony
Breakfast was excellent and especially the scrambled eggs were heaven. We loved it!!!
Sangha
I order Chicken Kebab Platter for lunch and egg sandwich, it arrived on time, and... When the delivery guy tossed bag with food, I was surprised that it was soooo heavy. I just order two menu, so it has to be lighter than that, but it was heavy.
After opening the bag, I just shocked for the anount of foods.... Portion of the food was so big, and I request for tzazitki sauce for kebab, and he put 3 of them!!!! Omg, and I never knew that Greek salad is comming with platter!!! And he put one more plain sandwich with butter for extra!!!!
I... I just shocked by their kindness... I never try to eat there before, and this is the first time for ordering delivery from Crescent kitchen, but I can feel "The kindness of the Owner".
I really appreciated and .. thank you it was my best brunch experience in New York.. Thank you.
haley
Crescent kitchen is my go to place. It is a reliable, delicious diner with quick delivery and thorough service. If you need a quick meal that you know will be comforting and delicious, this is the place to go. Every time I leave notes on my orders they see them and accommodate my requests perfectly. Their homemade iced coffee is amazing, the fries are SO good. Great for breakfast, a burger, anything. Keep in mind it is a diner so sometimes things are a little greasy, but I would still consider this place much less greasy than the average diner. Awesome spot :)
Margaret
This place is wonderful! The food is great, and the people are incredibly nice - from the owner on down. Delivery was quick and hot. The grilled chicken pita sandwich was bursting with chicken that was juicy and perfectly cooked, and the fries were still crispy. I get food from this place all the time (love their breakfast!), and that will most certainly continue.
Alyssa
Amazing breakfast food. This was the best corned beef hash I have ever had (homemade), plus my eggs were actually cooked properly (perfectly yolky). They are attentive to requests and the food and packaging is really above and beyond. Can't wait to order again next weekend! I'm so glad I found them.
Camille
My burger was literally the best thing I needed. They gave me extra ketchup packets, salt, peppers, and a fork! It was great and they anticipated me coming in within 10 mins. It was absolutely great and the workers were so friendly. Cheap food, quick service, will come back again for sure!
About us
Breakfast, Dinner, Lunch Specials, Sandwiches
Today

Delivery: 7:00 AM - 2:45 PM

Takeout: 7:00 AM - 3:00 PM

Delivery

Tuesday:

7:00 AM - 2:45 PM

Wednesday:

7:00 AM - 2:45 PM

Thursday:

7:00 AM - 2:45 PM

Saturday:

7:00 AM - 2:45 PM

Takeout

Tuesday:

7:00 AM - 3:00 PM

Wednesday:

7:00 AM - 3:00 PM

Thursday:

7:00 AM - 3:00 PM

Saturday:

7:00 AM - 3:00 PM